HOLISTIC & 100% DRUGLESS HEALING comes to Cochin, through Jos P Thomas, Year:2012
Fr. Binoj Mulavarickal of Little Flower Chruch , Elamkulam, promoted to hold charge of Chitoor Retreat Centre and of Shalom fame formally blessed the Yoga & SuJok Research Centre on 1st March '2012 in the name and style of "Little Flower Research Centre"
Su Jok is an alternative therapy of Korean base. Literally , Su-Jok means hand and feet. The entire body, its organs and systems are reflected in the hand and feet as correspondence points. When illness strikes a particular part , its correspondence point also gets effected. Proper identification of the point and appropriate stimulation of the point at the hand / feet gives a cure. Various stimulation methods such as
Pressing (stimulation) with / without a probe
'Moxa' - heating
Magnets : bar or star
Colour
Seed
Needles (like those in Accupunture) etc are commonly used. In the first sitting itself a quantifiable improvement is seen. The system is both alternative and complimentary.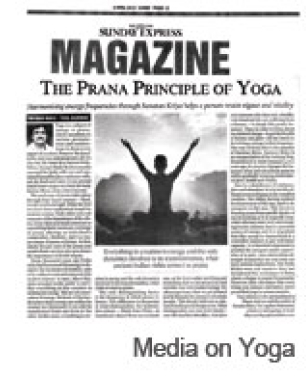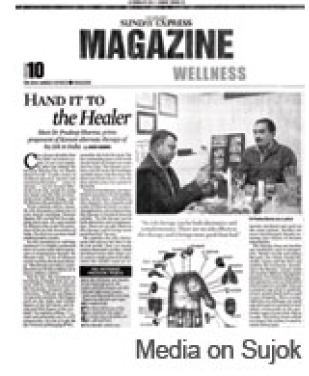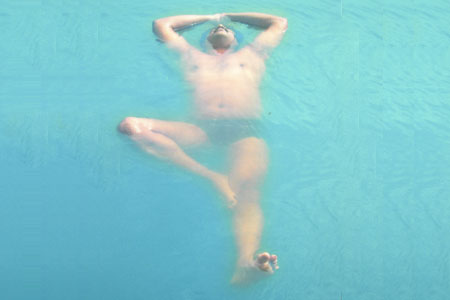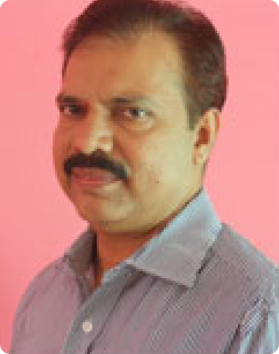 SuJok master
Sober Rajan
Jos P Thomas completed training and certification in three higher levels under SuJok Master : Sober Rajan, Su-Jok Ki International, Bangalore [ affiliated with International SuJok Association & International Triorigin Academy]. Master Sober Rajan is a rare student to have trained directly under Grand-Master Prof. Park Jae Woo.
Standard correspondence Su Jok system
Six Ki SuJok &
Tri-origin Su Jok.
Micro-Acupuncture of Korea [started here in the year 2012].
China [Auricular]
Japan [YNSA]
Energy dis-balance causes illness. Without the use of medicines or cuts or pain , this energy dis-balance is corrected to obtain notable reduction in pain and discomfort. Purely a spiritual therapy. Already numerous people across the globe have taken benefit from here. The centre can be accessed through 94460 16040, 12 to 1pm, daily.
For a few of their feedback please refer to page on "IMPRESSIONS"
Further: New additions are
IIP : Ion Infiltration Purification [a sophisticated and highly effective detoxification method.
Pulse Diagnosis : an ancient yet accurate body constitution determination protocol.
UNIQUE : Immuno-booster therapy
The very famous retired Chief Physician of Cochin Port Trust Dr. Mrs. K J Ammini MD is the mother of Jos. She was among the Sr. Doctors who started the free monthly medical camp @ LF Church.
Jos, a self employed Engineer from the prestigious College Of Engineering , Trivandrum [ CET ] , was ignited into spiritual quest by a Sufi master Dr.PM Syed of Cosmic Consciousness, Bangalore , fame . Later he went on to undertake research in YOGA after his ' Teacher Of Yoga ' certification from 'The International Sivananda Yoga Vedanata Centre'. Close friends prefer calling him "Jala- Yogi" for his rare siddhi of doing Asymmetrical – Floating – on Violently flowing River , without moving a limb/finger at the Alwaye Periyar. He is documenting this. On spiritual search , this 'vratha' freak climbed up Mount Abu on Indo-Pak border and the Himalayas up-to Maana on Indo-China border, approx 4500M above Mean Sea Level.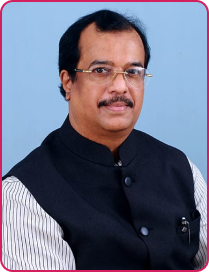 Therapist
Jos P Thomas